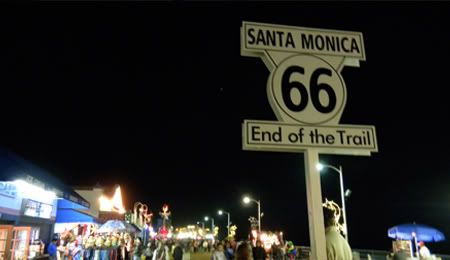 It had occurred to me, not long after college parties had lost their luster, that perhaps the way you bring in the New Year is far more significantly meaningful than having some raucous night in an attempt to outdo last year's celebration. I'm just saying, I would like to start out my new year on the right foot.
On this particular night being with the people I hold nearest and dearest to me is absolutely the single most important factor. Seeing as our families were scattered, with mine in Northern California and London and his with their respective significant others, we wanted nothing more than to spend December 31st turned 2010 with each other.
With that said we planned to not have a plan. After little deliberation we decided we would drive up the coast through beautiful Santa Monica on up to Malibu just to see where the night wanted to take us. The first sight to captivate our attention along this road trip was the bright lights of the Santa Monica pier. So we stopped and walked the pier, shared a churro, tossed a wishing penny into the moonlit water, and went on our way.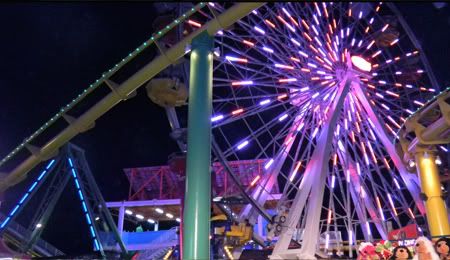 As we continued meandering up PCH searching for the perfect little restaurant we came across The Chart House and made one of those screeching u-turns in a split second decision to stop. The little fish on the outside sign sold our interest, but it was the view from the floor to ceiling windows overlooking the crashing waves and the cozy fire pit that won us over.

We proceeded to indulge (and indulge we did!) on fresh crab stuffed mushrooms, herb steamed artichoke, blackened Chilean sea bass, and a spicy Ahi tuna that all but melted in your mouth. The fish, we were told, were brought in fresh just several hours before…um, yes please!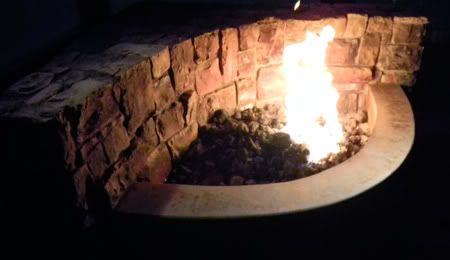 After a little more leisurely driving we found ourselves at our favorite beach, of course! We cuddled under the chilly full blue moon (so awesome!) and toasted in the New Year to the sound of the ocean. It. Was. Perfect.
This year is going to be the best year yet, I just know it. Happy 2010 everyone!