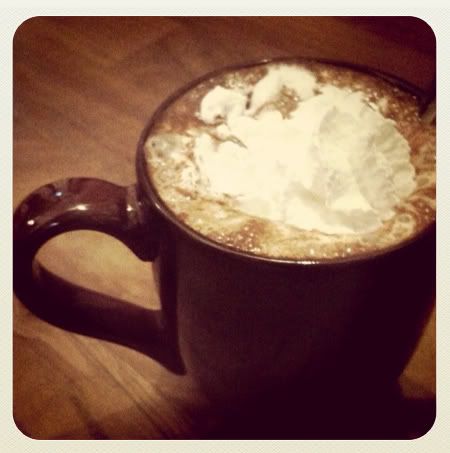 Last week LA experienced a record breaking heat wave and this week it is freezing cold and pouring rain, I've given up trying to figure it out. After a long day of not feeling well I came home and promptly pulled on warm leggings and a sweatshirt and curled up on the couch.
Boyfriend and I proceeded to watch our favorite shows and eat yummy shell mac and cheese. Jesse then dissapeared in to the kitchen for several minutes and came back with what I can only describe as cozy in a cup. Decadent Ghiradeli hot chocolate, topped with Graham Cracker speared marshmallows and whipped cream. I sipped in shear delight for the next 5 minutes (it didn't last long)!
Welcome fall, we're glad you're here.